Premium, 100% single origin coffee beans sourced directly from the coffee plantations in Rwanda. Specially selected and roasted weekly for you!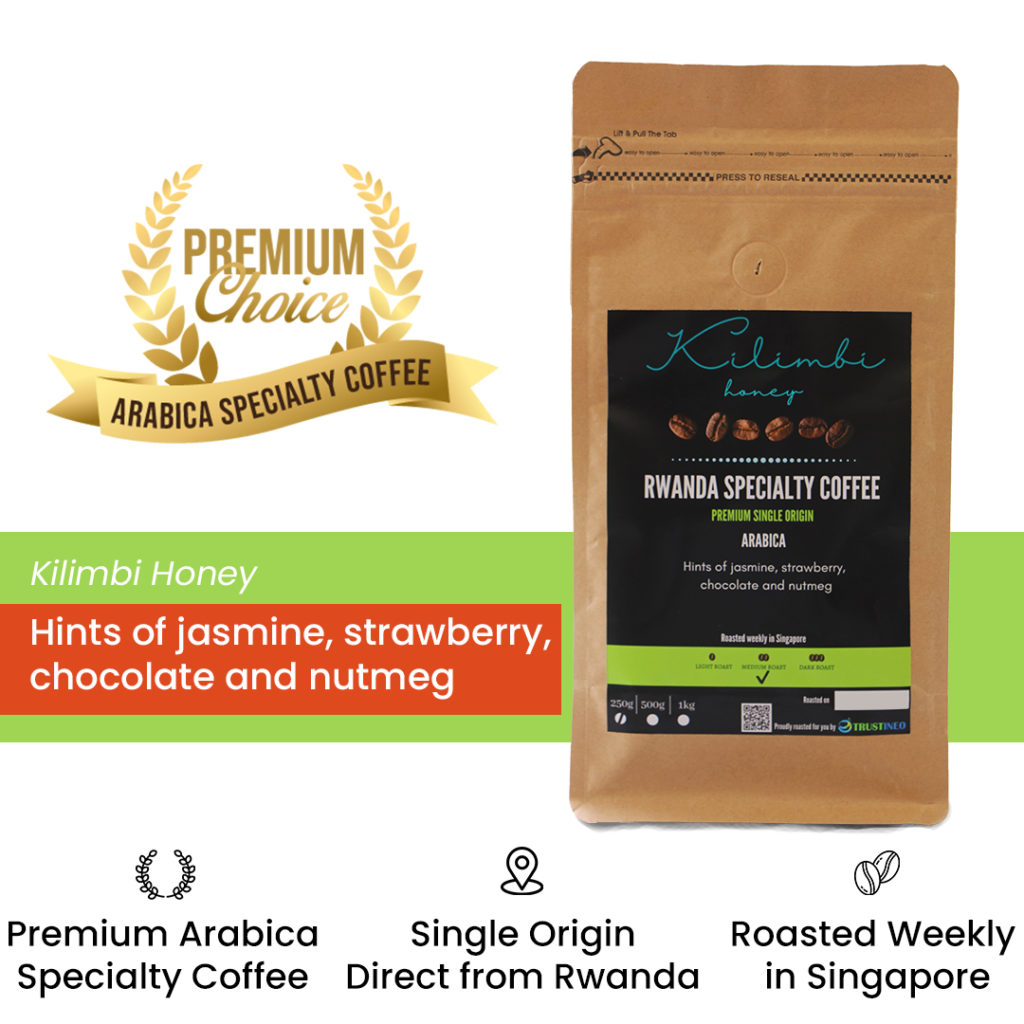 Kilimbi Honey | Rwanda Arabica Specialty Coffee
Medium Roast Ground Powder 250g / 500g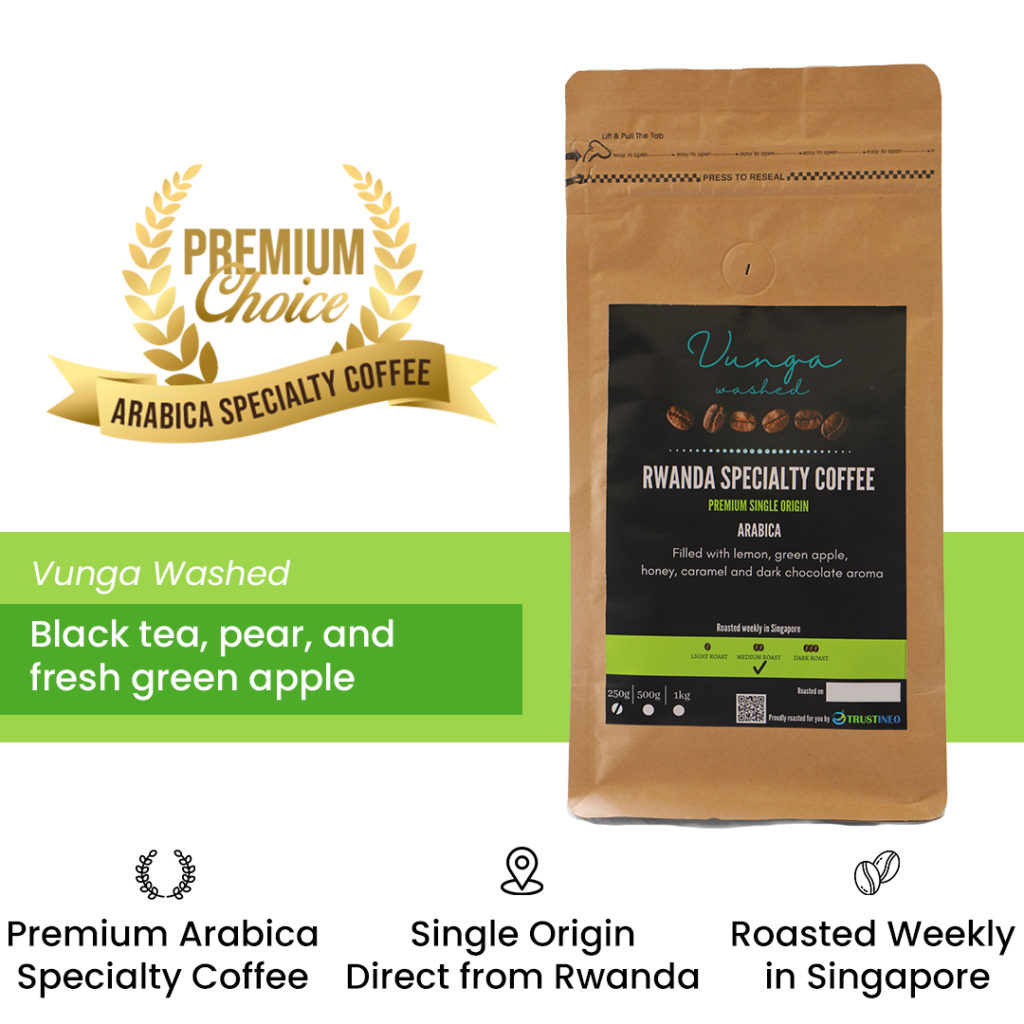 Vunga Washed | Rwanda Arabica Specialty Coffee
Medium Roast Ground Powder 250g / 500g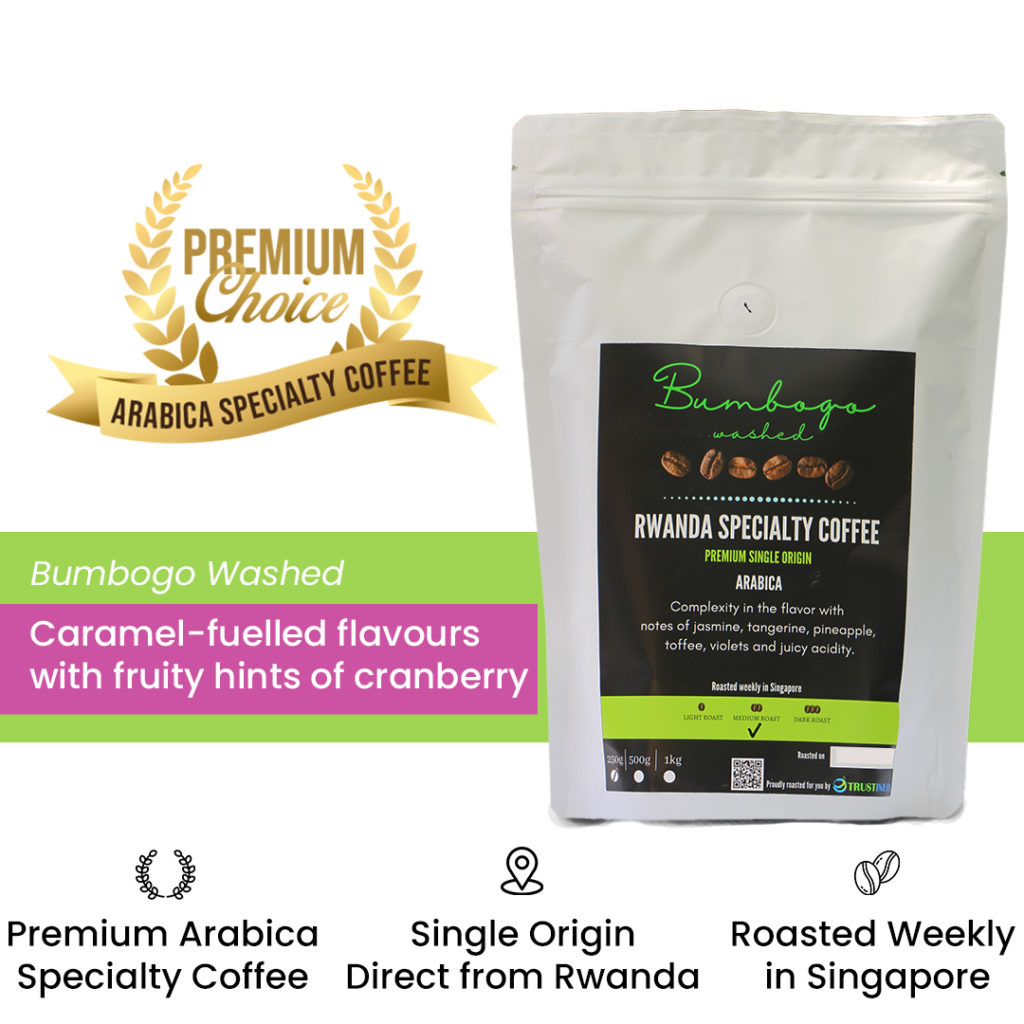 Bumbogo Washed | Rwanda Arabica Specialty Coffee
Medium Roast Ground Powder 250g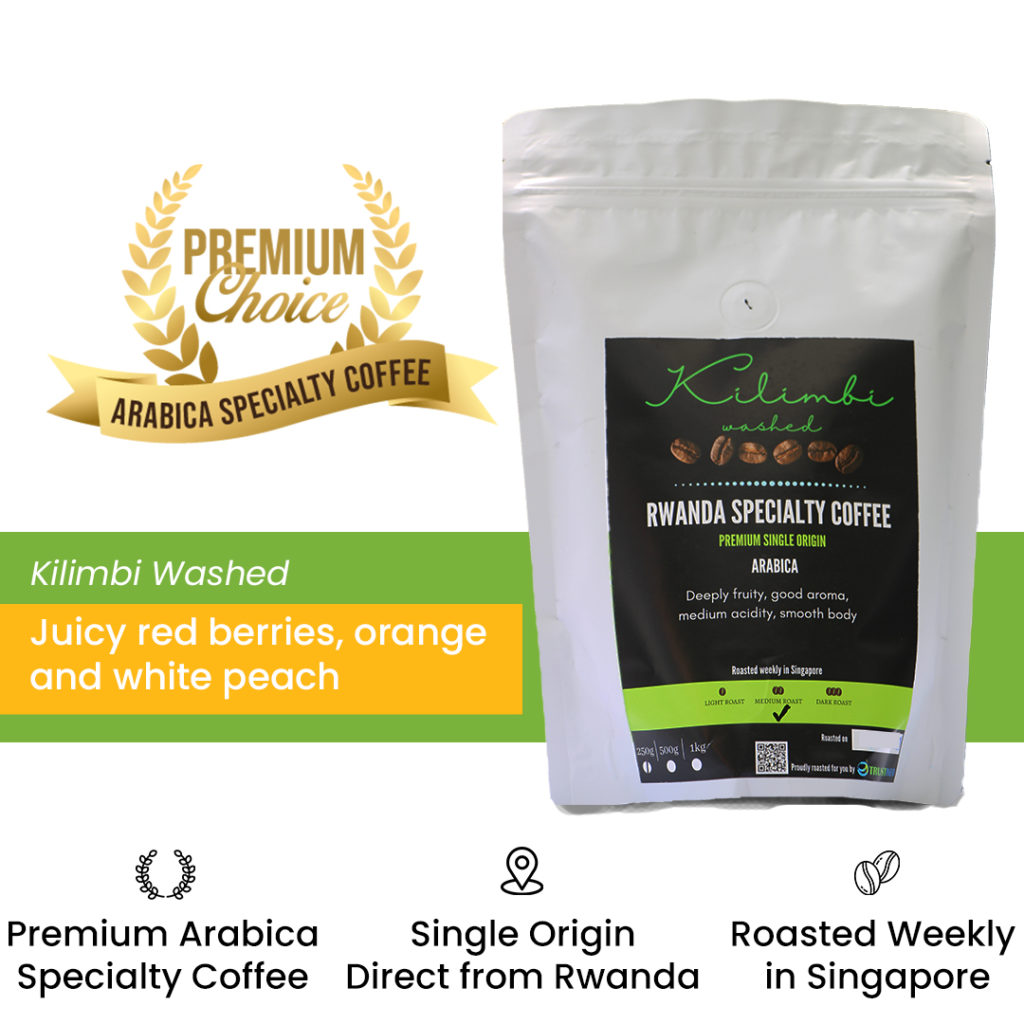 Kilimbi Washed | Rwanda Arabica Specialty Coffee
Medium Roast Ground Powder 250g
TRUSTINEO Premium Coffee Packs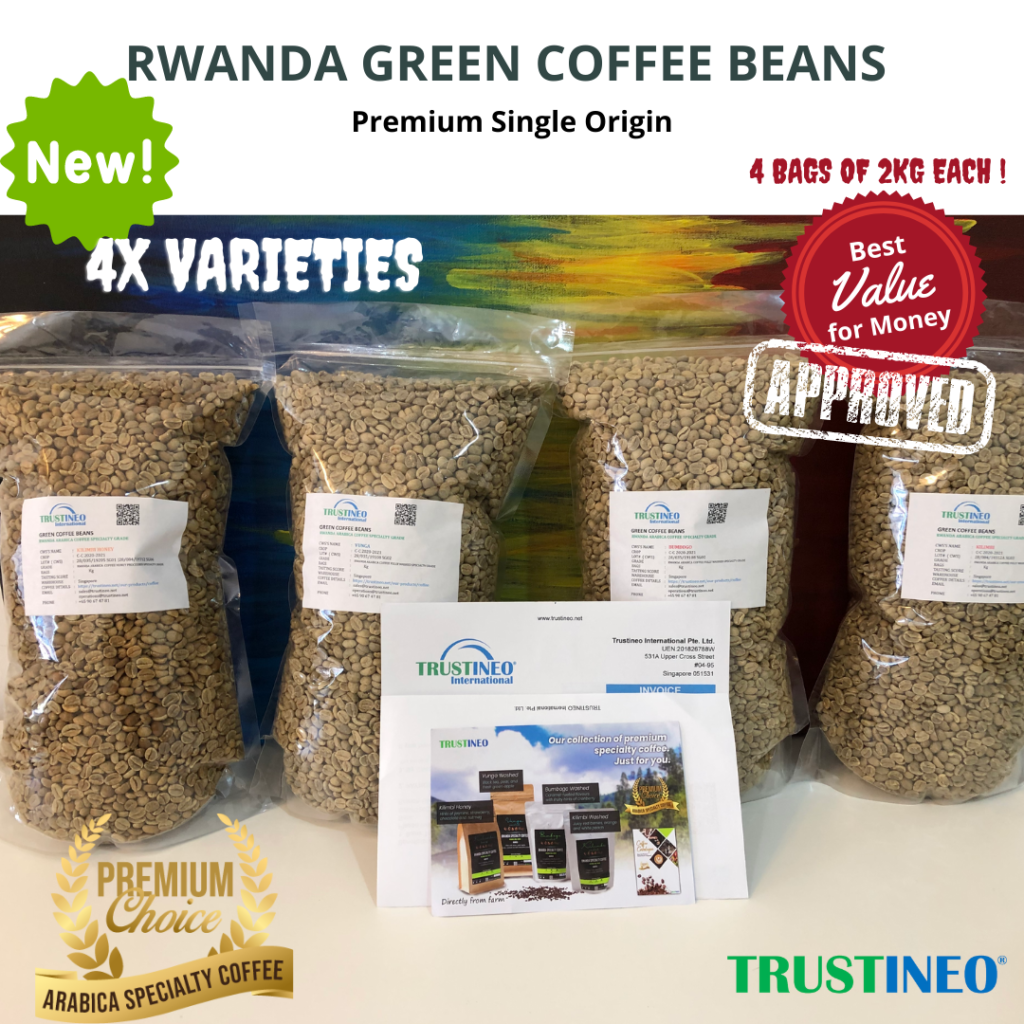 Green Beans - Pack | Rwanda Arabica Coffee
Four varieties: 4 x 2kg , total 8kg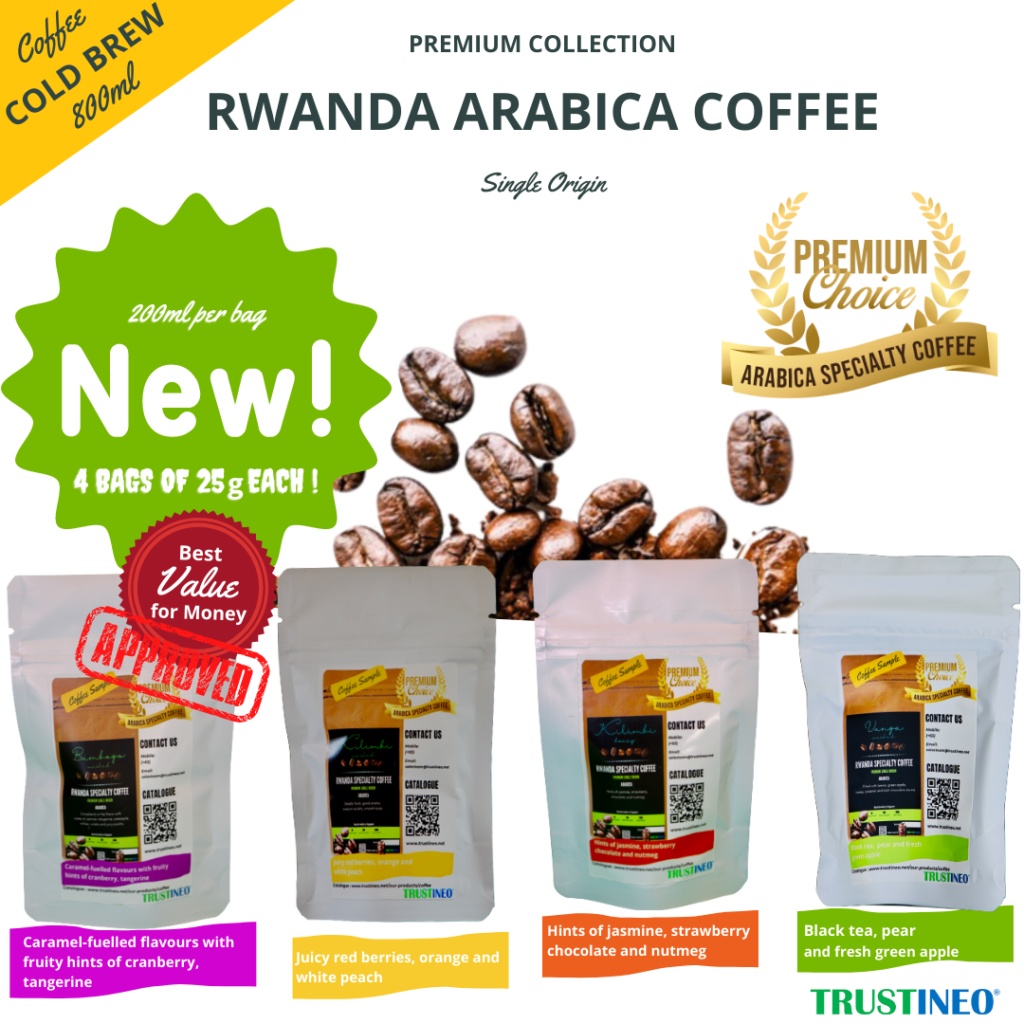 Cold Brew - Pack | Rwanda Arabica Coffee
Grind level : Coarse 4 bags x 25g , 800ml
Visit our e-store today for the full-range of coffee products!
Alternatively, you may contact us directly for any purchase at sales@trustineo.net . Payment via Paynow or Bank Transfer. Free local delivery
The coffee listed is currently stored in our local warehouse in Singapore. However, we are also able to source for coffee from the other origins for you – all thanks to the network of partners we have overseas. 
We have working relationships with international partners Especially in East , West and Central Africa as well as Central and South America – producers for both arabica and robusta coffee. Simply have a chat with us so that we may understand your business needs better, in order to deliver the best service and products for you!Our special selection of single origin specialty green coffee beans, honey and washed processed, sourced directly from Rwanda farms. Carefully selected to meet high quality standards. We are dedicated to ethical and fair trade. We work closely with our partners to ensure that there is no child labour, forced labour or human trafficking in our entire supply chain.
Key information and instructions to order
• For any enquiries or purchase request, please contact us at sales@trustineo.net.
• The coffee is available in our warehouse in Singapore.
• All coffee are sold on the basis of self-collection from our warehouse at the stated location.
• We can organise and pass on a quotation for transportation to your premises, where required.
• Prices quoted are subject to final confirmation & subject to remaining stocks.
• 60 kg bags & in Ecotact or similar protective liner depending on our stock unless otherwise stated.
• Samples are available.
• Other specialty types may be available from Rwanda & Burundi warehouses. Availability and quantity will be confirmed when requested.
Click on the Coffee Catalogue above
to read on more about our product offerings!
Kilimbi CWS
About Kilimbi CWS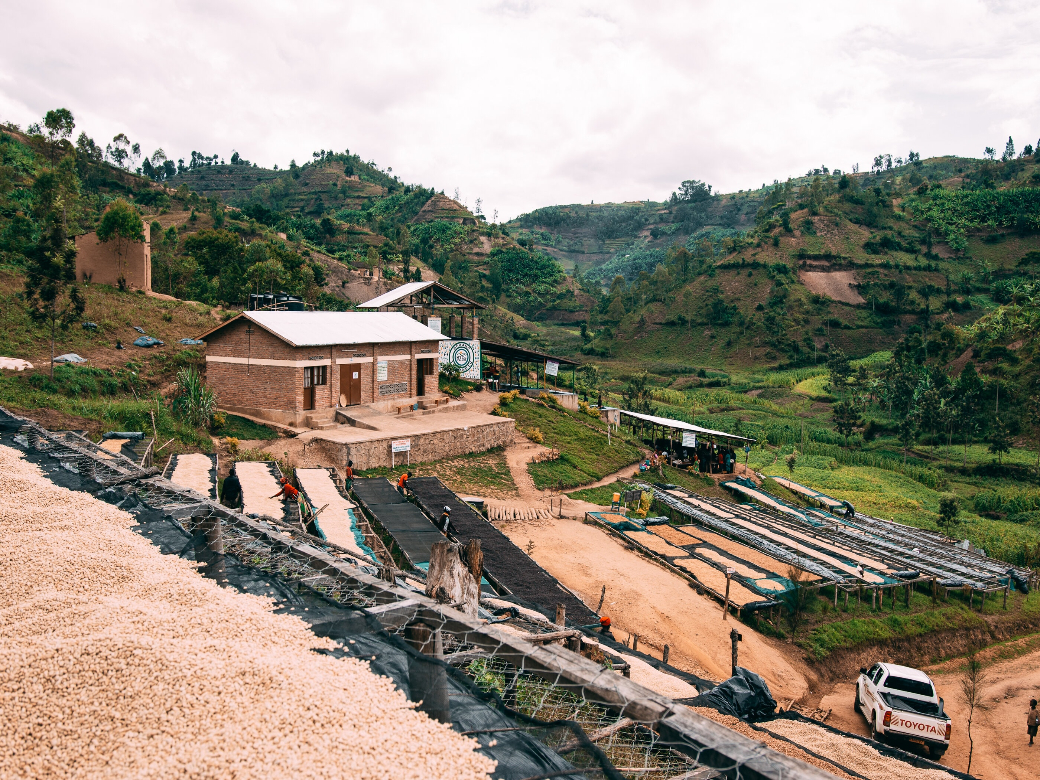 Kilimbi Coffee Washing station (CWS) was the first station in Rwanda's history to produce and export Natural and Honey processed coffee legally. It has been an award-winning station many times and Kilimbi coffee has been used in multiple barista competitions. Now, Kilimbi has set a benchmark for Rwanda specialty coffee and has paved the way for other coffee producers in Rwanda!
This lot of Kilimbi coffee has been carefully picked, thoroughly sorted and rigorously selected from the lush green coffee plantations in the hills of Nyamasheke district overlooking the neighbours from Democratic Republic of the Congo DRC and facing the iconic lake Kivu, which is the biggest lake on the west of Rwanda. We are offering you a high grade specialty coffee coming directly from farms which meets the highest quality standards.
Station: Kilimbi CWS
Location: Nyamasheke District, Rwanda
Processing: Honey & Fully Washed Processed
Plant Species: ARABICA – Red Bourbon
Coffee Grade: Honey & Fully Washed Processed Specialty Grade
Growing Altitude: 1650 – 1850 m
Family of Farmer: The station serves 750 coffee growers.
Bumbogo CWS
Vunga CWS