Trustineo Digital Marketplace
Trustineo is offering a UNIQUE, one-stop, digital smart contracting producer-to-buyer marketplace platform to help producers and buyers overcome the challenges and complexities of soft commodity buying.
Agri-Producer
Agri-Buyer
Government/Association
Agri-Producer
Trustineo Digital Marketplace is a scalable, innovative platform which enables you to easily sell your agri-produce to thousands of buyers worldwide.
Trustineo Digital Marketplace aims to provide a solution to key challenges & complexities faced by you including, but not limited to,
Penetrating the international market of buyers
Squeezed to earn a very small profit from the sale of produce while intermediaries mark up high margins
Lack of digital solution to manage international contracts and orders
Lack of security and ease of transaction with international buyers
Watch the video above
to find out how!
Agri-Buyer
Government/Association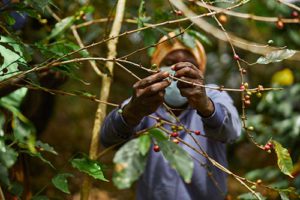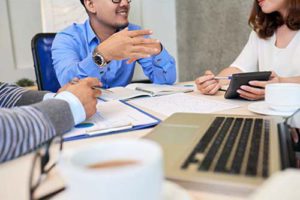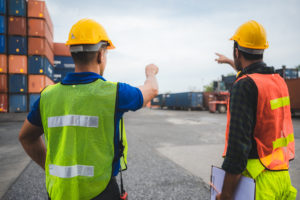 Third Party Agents
(Quality inspectors, shipment agents, transportation agents,etc)
What are its key features?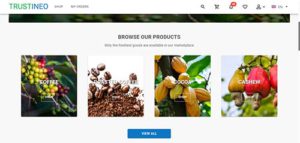 Marketplace listing of agricultural produce by verified producers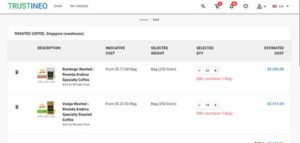 Aggregation of orders across
multiple producers & buyers, across different markets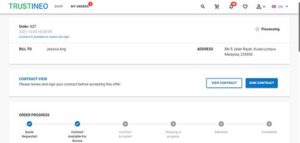 Formation & execution of
contracts between producers and buyers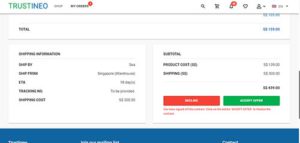 Transparent & secure transactions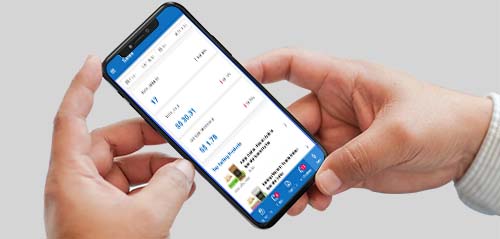 Overview of sales & orders for
producers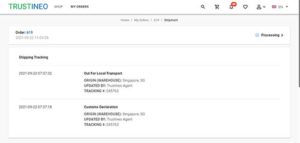 Management and overview of
all aspects of the supply chain
processes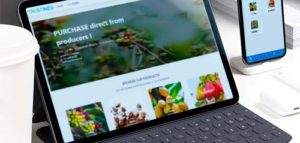 Both web-based and mobile-based
What are its key benefits?

Digital formation and execution of contracts

Greater access to untapped markets worldwide

Transact in remote locations

Network of trustworthy partners & transparent overview of supply chain

Better management of inventories & grouping of orders

Diversification of products' source of origins, standardisation of supply chain & promotion of local transformation